TIGHT & TONE Personal Training
in Kennesaw, GA,
Serving Kennesaw, Marietta, Dallas, and Woodstock, GA.
We offer Personal Training to everyone. Seniors, Moms and Dads, College students and kids are welcome!
People come to us in different sizes, shapes and ailments. Therefore, it doesn't make sense to train everyone with the same routine.
TIGHT & TONE Personal Training
has a talented group of trainers lead by Dr. Mario Miller, DC, NESTA, NASM that can customize a workout program just for YOU! We are a family owned and operated facility!
At TIGHT & TONE Personal Training our approach is based upon a POSTURE ANALYSIS! Everyone knows Good Posture is strongly associated with Good Health. Without the posture correction you would build muscle around bad posture...Who would want that?
First, you meet with Dr. Mario Miller, DC, NESTA, NASM or a staff member for a goal assessment, posture analysis and a muscle imbalance examination.
Next, you will meet with the doctor to discuss the examination findings so a wellness plan can be designed just for you.
Our staff will then prescribe a customized workout program that will rehab any muscle groups that are weak or imbalanced, strengthen your core area, and build your cardiovascular endurance and TIGHTEN & TONE your body!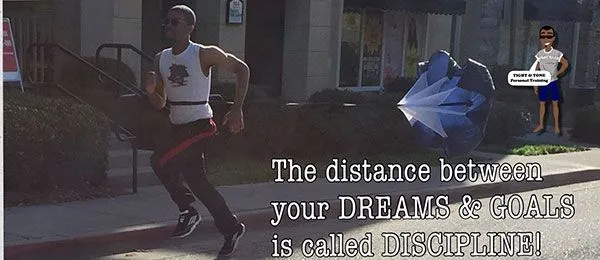 Dr.
Mario Miller, DC, NESTA, NASM is an award winning Personal Trainer. He was Bally Total Fitness Personal Trainer of the Year for two years in a row. He has over 17 years of Personal Training and Chiropractic Clinical experience to extrapolate from along with a repertoire of powerful ideas and creativity to assist you in reaching your goals! He takes a "can do" approach towards all of his clients and patients for a "win-win" outcome!
Text or Call

TIGHT & TONE Personal Training today!
678-508-6189
Click on the link to send us an email or
TEXT or Call us at 678-508-6189 to learn more.
Click the link above to Sign Up for sessions TODAY!